2019 NFL Super Bowl Point Spread Pick
First a bit of context of who am I and how I've picked the Super Bowl in the past. In 12 years doing this, I've picked correctly the Super Bowl winner 10 of 11 times. Yes, that's 90.9% ATS in the big game. Let that sink in.
This season, I got 2nd place in a 1,400 entries content picking every game at 58% ATS. Games with high situational confidence are at 61% ATS and over 60% ROI. Ok enough bragging, good luck going against Mahomes. Here's why the Chiefs are going to win and cover Super Bowl 54.
Kansas City -1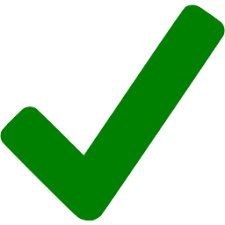 here's why:
Models are detecting a huge superiority in stats for KC. Probably due to the strong offense, but as of late not so bad defense. The situational confidence is at 66.9%.
Offense wins championships as analyzed in my previous post. 22 of the last 30 Super Bowls are teams with DVOA higher than 10 aka very strong offense but not necessarily strong defenses.
Andy Reid. He's the veteran coach hungry for a ring. His record coming off a bye is 18-3 SU speaks for itself
The 49ers defense is amazing, no doubt. The 49ers did struggle against offensive powerhouses in the last few weeks of the season (Saints, Falcons and Rams).
KC already had a test in stopping the run against the Titans and they did.
The 49ers recently played against a poor coach and depleted Green Bay Packers team. The Packers kept running the ball without success, unable to adjust. Recency bias.
Patrick Mahomes vs Jimmy Garappolo, if you bet the 49ers you somehow disregard that the Chiefs have the better captain
Experience matters and losing last year in the AFC Championship has given this team the experience needed to win this year. This energized their confidence and attitude which is going to be what matters in this game
I don't do props or other guessing bets. But I still hit 7 of 10 on the podcast double dipping on the Chiefsl I do stick to what I know, the NFL point spread. Here are the models' output for the Super Bowl LIV point spread pick. Let's goooooooo!
| Game | Vegas Line | Estimate | Diff | Confidence |
| --- | --- | --- | --- | --- |
| SAN FRANCISCO - KANSAS CITY | -1 | -12.6 | -11.6 | 66.9 |