2019 NFL Conference Championship Point Spread Picks
Seven winning weeks in a row! 5-1 ATS during the playoffs. Now we're going into a week were both home teams are favorite by 7.5. Both games will be awesome to watch and hard to pick. Let's rely on machine learning, as we've done all year, to give us the winning picks. Ok,

lets get to these week's games.
There are two trends that I want to point out that my models might be picking on from this year's data and historical:
Road dogs in the playoffs with a 7.5 line are 5-2 ATS (small sample). Two of those games, the home team ended up winning by 7. Make sure to get it at 7.5!

With a line of 7 or higher, road dogs in playoffs are 36-30 (54.5%)
Tennesse +7.5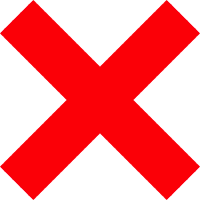 This is the game with the most confidence this week! Having said that, let's pocket some of those winnings from the season and stick to 20% of bankroll.
All my models are predicting Tennessee to win outright and my best model has the situational confidence at 66%.
Tennessee has shocked the world and they have potentially the best running back in NFL history yet they are underdogs by 7.5? The line seems to have also forgotten about their win at Tennessee against the Chiefs. Chiefs at home as a slightly better team, so why isn't the spread 3.5 or 4.5, lots of value here. Here's trends to think about:
Since Tannehill, TEN is 9-3 ATS

The Titans' defense has forced more than 2 TO in last 7 games

KC's #29th rushing defense will have their hands full against Henry and the #4 rush offense (#1 imo)

Derrick Henry is the only NFL player in history to...": that should just be my point but...




- Rush for 180+ yards in two post season games




- Rush for 180+yards games in 3 consecutive games

Recency bias for KC after scoring 51 points in the last game, but it was against the horrible Texans defense.
Green Bay +7.5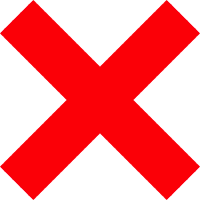 Whaaaat? After they lost on week 12 by a landslide? If you watch that game again, it was over after the first Packers drive where Rodgers got sacked and fumbled on the 49ers 5 yard line. The Packers sacked Garoppolo 3 times and Rodgers got sacked 5 times. The Packers will definitely need to protect Rodgers better in this game.
Rodgers looks determined. His mental game and confidence you can see from last week's final play on 3rd and 10 is at his highest. There's a huge mismatch here in QBs and I like betting the better captain. The San Francisco D is legit so Rodgers knows that to win, he needs to make big plays and protect the ball. He wants this more.
All my models but one have Green Bay covering 7.5. Half of them have the 49ers winning outright so there's less value than in the previous game. The situational confidence is at 59% which is an official bet. Trust the models, I say to myself. Besides the road dogs trends we talked there, here are some other points I like about this game.
Garappalo's first playoff appearance wasn't great. 11/19, 131 yds, 1TD, 1INT. The Vikings did way to many errors and this game got unreachable against a solid D.

The Packers are 11-6 ATS (64%) this year, 3-1 ATS as dogs. One loss was vs SF (38-7)

Green Bay's #4 rush offense needs to attack the "weakness" in SF's #11 rush D (#2 in passing D)

Recency bias alert on a 38-7 loss that started with a fumble
Here are the models' output for the 2019 NFL Conference Championship point spread picks. Let's goooooooo1
| Game | Vegas Line | Estimate | Diff | Confidence |
| --- | --- | --- | --- | --- |
| TENNESSEE @ KANSAS CITY | -7.5 | 3.1 | 10.6 | 66.7 |
| GREEN BAY @ SAN FRANCISCO | -7.5 | -3.5 | 4.0 | 59.3 |