2019 NFL Point Spread Picks - Week 15
Another huge week last week. Sunday we went 3-0 ATS and the only loss was picking Dallas on TNF, ugh. Overall, the models performed extremely well going 11-3-1 ATS in all games. We were really successful at finding blowouts in Atlanta and Tennessee. Baltimore looked like a blowout but it got close at the end and still covered.
This great week pushed NFL Pickles to 2nd place (out of 1400 entries) in the Football Freeroll Content run by my 2nd preferred podcast the Sports Gambling Podcast. O
bviously
this
is a better and more accurate picks podcast, but admittedly theirs is funnier.

Let's get right to it! 3 solid picks and a couple that the models picked but a closer look makes me want to stay away.
Baltimore -14.5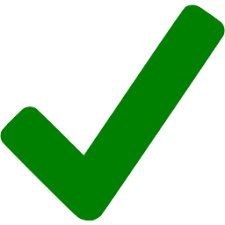 The obvious one right? Baltimore is getting all the bets and the money (over 80% on both). Should that be a reason to fade them? I don't think so, here's why:
The Jets have 13 players on injury reserve; they are banged up. Lamar isn't, don't believe the hype, just look at his press conference video. It wasn't pulled just a bruise

The Jets' strength of schedule is 5 standard deviations lighter than Baltimore's

Home favorites by more than 14 are 57% (52 games) since 2010. This year they are 2-3, and one of those wins was Eagles covering vs Jets on Oct 6

The offenses are best and worst

Should we be worried that the Jets rush D is 2nd against the rush? No, look at their schedule plus Baltimore's passing offense is ranked #2 in DVOA
Don't fade the sharps, don't over think it. This game is a blowout. Let's gooooo!
Green Bay -4.5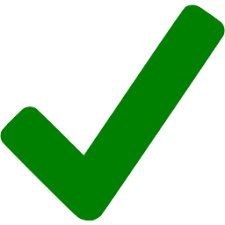 Fading the Bears again? Yes, they're not good against tough teams. That win on TNF is probably driving recency bias. This is one where I'm happy to fade the Bears when they're so hyped up. Here are a few other reasons:
Green Bay owns Chicago going 12-5 ATS against them since 2010

Bears are still dead last in ATS standings. Some argue that's a reason to bet Bears, but I think the spread takes time to catch up

Green Bay has had a slightly tougher schedule than Chicago

Once the spread hit 4.5, the sharps money is going to GB and the spread hasn't moved back up. Opened at 7.

The Packers D's weakness is the rush (26th), which lines up well with Chicago's 29th DVOA rush offense
Rams -1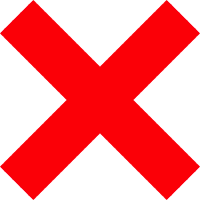 Another chalky play? Maybe but man did this line move. Opened at 3 or 4 for Dallas and crossed to 1 for the Rams. My models predict Rams by two TDs with 66% confidence!
Rams have had a much tougher schedule than the Cowboys (by 2 stds)

Home underdogs between 0 and 1.5 are 37% ATS in 153 games!

Rams have the best ATS record in the league. Still undervalued.

Jared Goff won't suck as much against the 24th DVOA passing D

Dallas offense is somehow still #2 in DVOA, but declining fast.

With all the talk about firing the coach and the frustrations from the bench, there isn't a good vibe in Dallas while there's a whole lot of momentum in LA.
Minnesota -2.5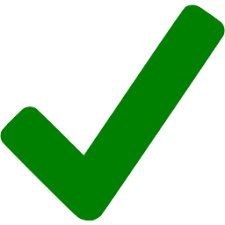 Wow, how disrespectful. The Vikings are playing great and the Chargers have rejuvenated by beating the Jaguars? There can't be a more clear recency bias here. Rivers sucks against good defenses, expect 2 or 3 INTs. Do they even have a home field advantage in LA? My best/favorite model which is the one I usually post here has the Vikings winning by 10. The more I write, the more I like this game. I might not put in a bunch of units, but it should be an entertaining game to watch.
***Honorable Mentions***
Arizona +2.5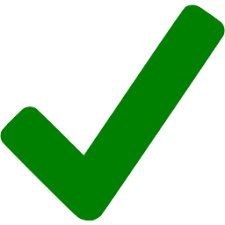 Models have Arizona winning by 3 with 57% confidence. Arizona has the 2nd rush offense and Cleveland the 25th rush defense. That's a big gap. Cleveland is a tough team to predict. They've won and gotten beat up against the best teams in the league. Cleveland has had a slightly tougher schedule. Good model prediction but too many insecurities, I'm out.
Tennessee -3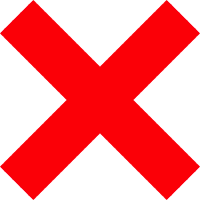 Houston is banged up and Fuller might not play. Since Houston beat the Patriots, they carry a bit of recency bias even if it was 2 weeks ago. Tennessee is 6-1 ATS and 3-0 ATS at home against the Texans. Models are slightly mix with one giving it high confidence. I like how Tennessee is playing and momentum is on their side to cover just 3 points. Because not all the stars are aligning here, I'm probably going to stay out.
| Game | Vegas Line | Estimate | Diff | Confidence |
| --- | --- | --- | --- | --- |
| LA RAMS @ DALLAS | 1.0 | 14.3 | 13.3 | 66.9 |
| NY JETS @ BALTIMORE | -14.5 | -20.1 | -5.6 | 62.5 |
| CHICAGO @ GREEN BAY | -4.5 | -10.3 | -5.8 | 59.5 |
| MINNESOTA @ LA CHARGERS | 2.0 | 11.3 | 9.3 | 57.0 |
| HOUSTON @ TENNESSEE | -3.0 | -5.5 | -2.5 | 56.1 |
| CLEVELAND @ ARIZONA | 2.5 | -5.8 | -8.3 | 55.4 |
| NEW ENGLAND @ CINCINNATI | 9.5 | 8.0 | -1.5 | 53.9 |
| INDIANAPOLIS @ NEW ORLEANS | -9.0 | -7.6 | 1.4 | 56.1 |
| DENVER @ KANSAS CITY | -10.0 | -8.2 | 1.8 | 55.6 |
| SEATTLE @ CAROLINA | 6.0 | 6.8 | 0.8 | 55.6 |
| JACKSONVILLE @ OAKLAND | -6.5 | -9.1 | -2.6 | 54.9 |
| PHILADELPHIA @ WASHINGTON | 4.5 | -1.5 | -6.0 | 52.4 |
| ATLANTA @ SAN FRANCISCO | -11.0 | -6.8 | 4.2 | 50.6 |
| TAMPA BAY @ DETROIT | 3.5 | 9.8 | 6.3 | NA |
| MIAMI @ NY GIANTS | -3.5 | -3.1 | 0.4 | Eli |
| BUFFALO @ PITTSBURGH | -2.0 | 5.4 | 7.4 | NA |