Add another huge week going 4-1 ATS. The best point spread data scientist having a year to remember. Great blowout spots detected in Baltimore vs Cleveland, ATL, KC @ Chicago and Arizona @ Seattle. The only loss being Pittsburgh where the confidence in the models weren't even as high so a bit of discipline and it would've been a perfect week.
Week 17 is a tough week for data science as teams are either not playing for a better spot in the draft or like Baltimore resting their players for the playoffs. That's why this week, the results from my analysis and models are for everyone to see. The models detect 3 games that are likely blowouts and teams are either both eliminated or have something to play for. Bet with discipline as we're trying to save for the playoffs where in 12 years I've had slightly over 60% ATS and 11-1 for the Super Bowl. Here are week 17 game results:
Denver -3.5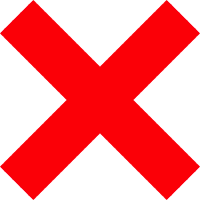 Models have the Broncos winning by about 10 points with 62% confidence. That means that in this situation where the home team has a 3.5 spread but it should be more, models are pretty good ATS. Denver has also had a tougher schedule than Oakland. Denver's offense is non-existent, but could find opportunities against a 31st pass defense. The Broncos' 12th ranked defense could score some points here to help cover. The public is currently on Oakland but money is starting to shift towards the Broncos. We're agreeing with sharps here and a bit contrarian with 38% of the money.
Kansas City -9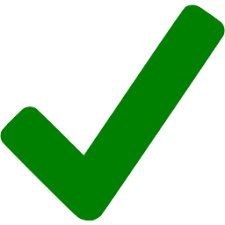 Man who doesn't like KC? Their defense is undervalues and their offense looks great. Kelce was asked about his QB and his response was that Mahomes works harder than anyone and the energy in the locker room is electrifying. I love hearing that. KC has something to play for while the Chargers are complaining about moving to LA and how there are more visitors' fans on their home games. All the models have this game over 9 and some even at 21 points. KC has the tougher strength of schedule, DVOA, coaching advantage, and like last week 92% of bets and money. Something is off and moving this to 13 would make sense to me but they won't. Grab it.
Indianapolis -3.5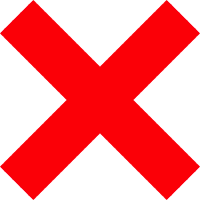 The Jaguars are trash and likely trying to get one of the top spots in the draft. Their 31st ranked rush D will be killed by Indi's 9th ranked rush offense. At first I thought something was off because of the 14 point estimate, but I couldn't find any injuries or major set backs so it must be money. Let's Gooooo and Feliz Navidad!
| Game | Vegas Line | Estimate | Diff | Confidence |
| --- | --- | --- | --- | --- |
| OAKLAND @ DENVER | -3.5 | -11.9 | -8.4 | 62.5 |
| LA CHARGERS @ KANSAS CITY | -9.0 | -13.0 | -4.0 | 60.9 |
| INDIANAPOLIS @ JAGUARS | 3.5 | 14.7 | 11.2 | 58.6 |
| TENNESSEE @ HOUSTON | 4.0 | 0.6 | -3.4 | 55.1 |
| PHILADELPHIA @ NY GIANTS | 4.0 | 1.0 | -3.0 | 55.1 |
| ATLANTA @ TAMPA BAY | 0.0 | 7.9 | 7.9 | 50.0 |
| NEW ORLEANS @ CAROLINA | 13.0 | 10.5 | -2.5 | 49.7 |
| SAN FRANCISCO @ SEATTLE | 3.0 | 6.7 | 3.7 | 48.1 |
| CLEVELAND @ CINCINNATI | 2.5 | -2.7 | -5.2 | 47.6 |
| PITTSBURGH @ BALTIMORE | 2.5 | -3.6 | -6.1 | NA |
| CHICAGO @ MINNESOTA | -7.5 | -14.3 | -6.8 | NA |
| GREEN BAY @ DETROIT | 10.0 | 4.4 | -5.6 | NA |
| NY JETS @ BUFFALO | -1.5 | -11.5 | -10.0 | NA |
| MIAMI @ NEW ENGLAND | -15.5 | -13.3 | 2.2 | NA |
| WASHINGTON @ DALLAS | -11.0 | 4.6 | 15.6 | NA |
| ARIZONA @ LA RAMS | -7.5 | -4.1 | 3.4 | NA |