Another huuuge week last week. This is unreal. In 12 years of picking games against the spread supported by machine learning models, this year so far has been by far the best. The playoffs is usually where we perform best, but this regular season is paying off big time. Official picks went 3-1 ATS last week. Although overall the picks went 8-7 ATS, the confidence metric and deeper analysis picked 4 great games to take a side on and paid off.
Now we're off to week 16. It gets a bit tricky here because some teams don't have anything to play for and others are just bad on purpose to get a better draft pick. The models were able to find 3 games (plus another one depending on game time injury reports) that look like money. All stars aligning in these games: model estimates, confidence, strength of schedule, recency bias, sharps money, you name it. It's gonna be a 3-0 ATS week. Let's goooo!
Free pick of the week!
Atlanta -7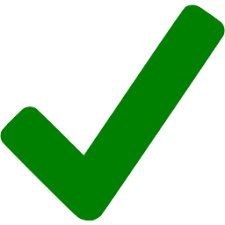 This team has beaten the 49ers and the Saints but yet for some reason are only a one TD favorite against arguably the worst team in the NFL right now. The Jaguars will probably hand it to Fournette in order to get something going, yet as bad as the ATL defense is, they are ranked 13th in rush D. DJ Chark, their leading WR, is questionable and Atlanta with Julio Jones is a totally different team. The strength of schedule is also on ATL's side having almost 2 standard deviations tougher schedule than the Jaguars. My machine learning models are averaging a spread of 24 for this game with a confidence of situational cover of 64.9%. Jaguars don't give a damn as they are playing for the 1st pick in the draft. Go Falcons!
Kansas City -5.5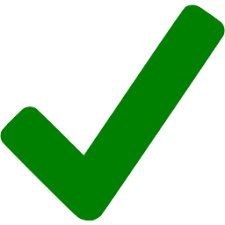 We gotta keep fading the Bears. Now they're facing an even tougher team that's been on a tear (4-0 ATS in last 4 games) lately. There's playoff implications for KC to get a bye on the first round. Andy Reid > Bears coaching staff. Strength of schedule favors the Chiefs with a difference of about 1.5 standard deviations. All my models have KC winning by more than 9 (averaging close to 10). The Bears defense is still banged up and will have issues against Mahomes. Everyone is on KC which worries me a bit, but the sharps aren't bringing it down giving about the same pct ~ 90% of tickets and money. The #4 team vs #16 in DVOA, should be more than a TD.
Baltimore -10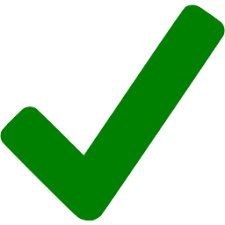 We were going to fade Cleveland last week bc they're bad against the run, but stayed away. Lesson learned. This team has way too many issues in the locker room with leading complainer Odell Jr. On the other hand, the Ravens are too tough and are one win away from securing a bye and potentially the #1 seed. Cleveland is ranked #28 in rush D. This is going to be a running party for the #1 rush offense. They covered 17 last week, they can cover 10 here. Cleveland has nothing to play for. They win again by 21.
***Honorable Mentions***
Arizona +9.5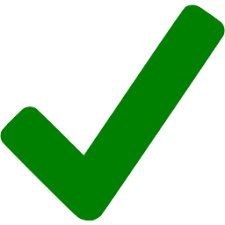 The confidence in some models was above 60%, but not in the one below, the best performer. All models though have this game closer than 10 points. Seattle is banged up. They are the team with the least differential points of all 10 win teams, that means they win close. The #2 rush offense in the Cardinal seems like a good matchup against the #22 rush D.
Buffalo +6.5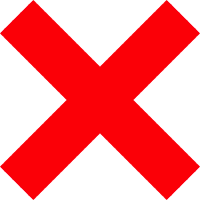 I wouldn't be surprised if Buffalo wins this game. The key would be no turnovers. We know the Patriots offense won't do much against the #4 defense. Sounds like a close defensive game. Buffalo to run the ball a bit more here and keeps it in reach. Patriots are trending down and Buffalo is hungrier. My shirt (bet against us) won't let me fade the Patriots.
| Game | Vegas Line | Estimate | Diff | Confidence |
| --- | --- | --- | --- | --- |
| JACKSONVILLE @ ATLANTA | -7.0 | -14.1 | -7.1 | 64.9 |
| KANSAS CITY @ CHICAGO | 5.5 | 12.8 | 7.3 | 58.3 |
| BALTIMORE @ CLEVELAND | 10.0 | 21.2 | 11.2 | 58.2 |
| ARIZONA @ SEATTLE | -9.5 | -5.4 | 4.1 | 56.8 |
| BUFFALO @ NEW ENGLAND | -6.5 | 2.4 | 8.9 | 56.1 |
| PITTSBURGH @ NY JETS | 3.0 | 10.1 | 7.1 | 55.1 |
| OAKLAND @ LA CHARGERS | -6.5 | -16.6 | -10.1 | 54.9 |
| CAROLINA @ INDIANAPOLIS | -6.5 | -3.5 | 3.0 | 53.8 |
| DETROIT @ DENVER | -6.5 | -10.5 | -4.0 | 51.9 |
| CINCINNATI @ MIAMI | -1.0 | -10.2 | -9.2 | 51.3 |
| LA RAMS @ SAN FRANCISCO | -6.5 | -9.6 | -3.1 | 51.0 |
| NEW ORLEANS @ TENNESSEE | 3.0 | 10.7 | 7.7 | 50.0 |
| HOUSTON @ TAMPA BAY | -3.0 | 7.1 | 10.1 | 50.0 |
| DALLAS @ PHILADELPHIA | 3.0 | 9.8 | 6.8 | 50.0 |
| GREEN BAY @ MINNESOTA | -4.5 | -7.5 | -3.0 | NA |
| NY GIANTS @ WASHINGTON | -2.0 | -9.5 | -7.5 | NA |