Another HUUUGE week last week. Nailed 3 of 4 locks ATS on week 7! Love getting the blowouts right. Going to our 3rd winning week in a row here are my winning picks of the week.
You can access ALL my picks exclusively on Rokfin. For a super low $9.99/mo subscription, you also get a lot of other cool sports content.
Gotta be really careful this week, lots of injuries. My data is junk for at least 3 games I'm staying away from (KC, NO, and ATL), a wild guess if the QBs are playing and how their teams will fare with or without them.
There are 3 solid opportunities that I'd like you to put some dough on this week. Diversify your portfolio and money manage it via Kelly's criterion, duh. Lets be smart here and get positive ROI big. One pick is free and the other two by subscribing to my channel on Rokfin.
NEW ENGLAND -13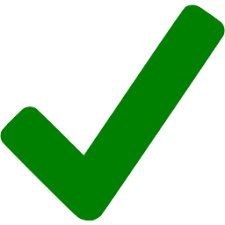 Since 2015, the Patriots are 13-3 ATS at home with a spread bigger than 10. Since 2000, the Patriots are 60% ATS across all games. Why would anyone one fade them if they keep covering? My model has them winning by 17 with enough confidence to make it a play. Cleveland's defense is on the bottom 3rd which is just enough for me to think that the unpredictable Patriots offense should have a good game. Combine that with the best defense in the league (is it the best ever? who's the captain?) and we got another cover. I think two TDs is a good cover here. Let's go! #PatriotsNation
PHILADELPHIA +2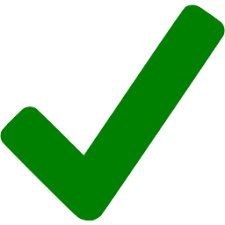 The models are capturing here a smaller difference in defense/offensive stats than what this spread warrants. Also, the strength of schedule is helping the Eagles cause. Take away the Patriots (the Bills only loss) and the Bills have played pretty much the worst teams in the league. Coming off a nasty loss, Philadephia could be showing recency bias. Big difference between percent of bets and money where PHI is getting 68% of the money but only 32% of the bets. Seems like the sharps know something as well. All signs points to #EaglesFly #dog
CAROLINA +5.5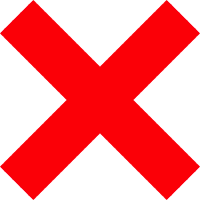 Carolina is on a tear. Is the spread not catching up or thinking they will regress to the mean? The line move half a point but the majority of the money is also on the Panthers. Models confident at 59% and all pointing in the same direction. Both teams are 4-2 ATS this year but Carolina's two losses were at home and with Cam Newton. The Panthers keep rolling probably but at least keep it close. Take the dog here (but with spread, I never win moneyline).
Here are week 8 picks based off our machine learning point spread situational models and 12 years experience. Let's make money together...
| Game | Vegas Line | Estimate | Diff | Confidence |
| --- | --- | --- | --- | --- |
| PHILADELPHIA @ BUFFALO | -1.5 | -2.0 | -0.5 | 62.5 |
| CAROLINA @ SAN FRANCISCO | -5.5 | -4.5 | 1.0 | 59.1 |
| CLEVELAND @ NEW ENGLAND | -13.0 | -17.5 | -4.5 | 58.5 |
| MIAMI @ PITTSBURGH | -14.5 | -13.0 | 1.5 | 55.8 |
| WASHINGTON @ MINNESOTA | -16.0 | -2.0 | 14.0 | 54.5 |
| NY JETS @ JACKSONVILLE | -6.0 | -11.4 | -5.4 | 54.4 |
| OAKLAND @ HOUSTON | -6.5 | -5.0 | 1.5 | 51.0 |
| DENVER @ INDIANAPOLIS | -6.0 | -4.1 | 1.9 | 51.0 |
| TAMPA BAY @ TENNESSEE | -2.5 | -5.9 | -3.4 | 50.0 |
| NY GIANTS @ DETROIT | -7.0 | -12.7 | -5.7 | 42.4 |
| CINCINNATI @ LA RAMS | -12.5 | -11.6 | 0.9 | 42.3 |
| LA CHARGERS @ CHICAGO | -4.0 | -0.9 | 3.1 | 41.9 |
| SEATTLE @ ATLANTA | 7.0 | -0.0 | -7.0 | NA |
| GREEN BAY @ KANSAS CITY | 4.5 | -6.0 | -10.5 | NA |
| ARIZONA @ NEW ORLEANS | -9.5 | -5.0 | 4.5 | NA |